Stage 2 Re-Opening
Please read the following important information regarding our stage 2 re-opening
We're thrilled to inform you that the SA Government restrictions have lifted which is GREAT NEWS!  
We will be re-opening our gym on Friday 5th June and our pools on Tuesday 9th June.
Due to the current restrictions, we will be opening with a change of operating hours & bookings are essential to avoid disappointment.
This means, as a community, we can start moving together again and be able to:
✔️ Connect with others
✔️ Get MORE social interaction  
✔️ Re-ignite your fitness and wellbeing journey 
✔️ Support your local Centre 
Operating Hours
Monday - Friday
6am - 12pm & 3pm - 7pm
Saturday
8am - 1pm
Sunday
Closed - 24/7 gym access only
*remember to book in your visit to our Centre to avoid disappointment
Access to our Health Club
Group Fitness
Group fitness classes are being held with social distancing rules in place.
Our Group Fitness classes will have a maximum of 10 people per class, each person will be required to bring a towel or mat and wipe down equipment before and after use.
Our Aqua Classes can host a maximum of 20 people per class following strict social distancing and hygiene requirements.
All classes must be booked in advance.
Change room facilities will be closed, please limit your time in Centre before and after class.
Our Gym
Our gym will begin to re-open for PT sessions and free training.
Gym access will be available as 55-minute sessions with a 5-minute change over time.
We ask all visitors to please finish your gym session and exit the centre within the allocated time.
Visitors MUST bring a towel to train.
All sessions must be booked in advance.
All equipment must be wiped over before and after use - you will find wipes or spray in Centre.
Members will have access to our gym 24/7 during non-staff hours without booking at this stage.
Note: Please arrive prior to your booked time. You will need to be marked off by a customer service officer. Please finish your gym session and exit the centre within the allocated time.
Access to our Pools
Swimming & Learn to Swim
Advice regarding our pools and learn to swim program will be shared via email and phone closer to our aquatic re-opening on Tuesday 9th June. Please ensure you check your emails for this information. If you are currently enrolled in a program you may receive a call from our staff to inform you of our new processes. Please contact us if you have any queries on 08 8563 2766
What you need to know
Bookings
Bookings must be made to utilise any of our programs or facilities at this current time. To make a booking please contact us on ​08 8563 2766. We recommend you book a minimum of 48 hours in advance to avoid disappointment.
Booking timeslots are available for:
Pool bookings are on the hour with a 50-minute time limit per person commencing Tuesday 9th June.
Group Fitness Classes are capped at 10 people per class. Aqua classes can have a capacity of 20 people following social distancing and hygiene requirements.
Gym bookings can be made for 55 minutes access on the hour.
No bookings will be required for after-hour access at this stage
For casual entry, full payment must be made at the time of booking and are non-refundable.
In the interest of public safety, walk-ins will not be available.
Pricing & Passes
If you hold a gym membership it will recommence as of Friday 5th June. If you hold an aquatic membership this will recommence as of Tuesday 9th June.
Please contact if you would like to remain on suspension ​08 8563 2766
Multi visit passes can be used
New multi-visit passes may be purchased at the time of booking
Casual swims or gym visits can be purchased at the time of booking
Access Cards can be used
All casual visitors will need to complete a pre-visit questionnaire at least 2 hours before their allocated booking time
Facilities
At this stage, our amenities will not be available for showers & changing. We recommend you bring adequate dry clothes to help you be as comfortable as possible once you finish your swimming session & head home to shower & change. ​
Please note the following other changes to our facilities:
Water fountains and bubblers will not be accessible at this time. Please bring a water bottle with you
Some gym equipment may be closed for use to allow for social distancing rules.
Lockers will not be available for use at this time. Please keep your belongings with you either on the side of the pool or at your station in the gym.
You might notice some changes in Centre
To help reduce the spread of CoVid-19, you will find some big changes in our Centre when we reopen. These changes have been put in place to ensure the safety and wellbeing of our members and staff.

Our Centre teams have been busy cleaning and preparing for a re-start of programs and re-opening. This means we have taken strict actions to ensure a high standard of environmental cleaning and providing adequate quantities of hand sanitiser or handwashing facilities in prominent places.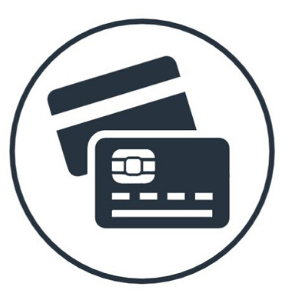 Cashless Preferred
We are operating with a preferred cashless payment method. To help minimise the risk further, we recommend you tap and go where possible.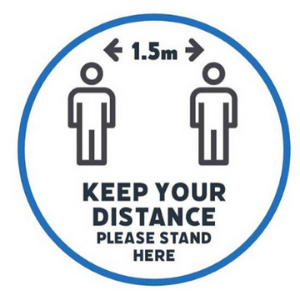 1.5m Social Distancing
The safety of our staff & patrons is our highest priority. Please follow the social distancing markers around the Centre, ensuring you adhere to the distancing guidelines of 1.5m between the next person.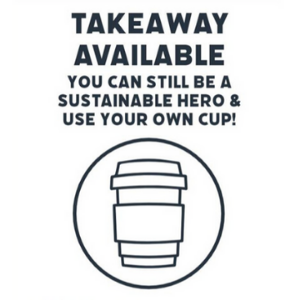 Grab & Go
Our Cafe will still be operating with a grab & go menu for Take-Away items only including coffee. Please maintain social distancing when order from the Cafe.
Extra Support
If you have any questions or need support, our team is available on 08 8563 2766 or click here to enquire
We are experiencing unprecedented levels of enquiries. We are trying our best to keep up with the influx of calls and appreciate your patience at this time. We will endeavour to contact you as soon as practical.
We've missed you and are excited about the great work Australians have done, to help us open sooner and connect with you again.  
We would like to thank you for sticking with us through these uncertain times and hope that you have been able to continue meeting your health and fitness goals whether it's in your own backyard, walking the dog or with our very own Home Fitness Network. 
 We look forward to seeing you very soon! 

Something we missed? Check out our FAQs below or call our team who will be able to help you.
Help us keep you healthy
We are committed to the health and safety of you, our valued member. We've managed to flatten the curve in our Country, so let's continue to maintain social distancing and hygiene practices so that we can all stay healthy together.